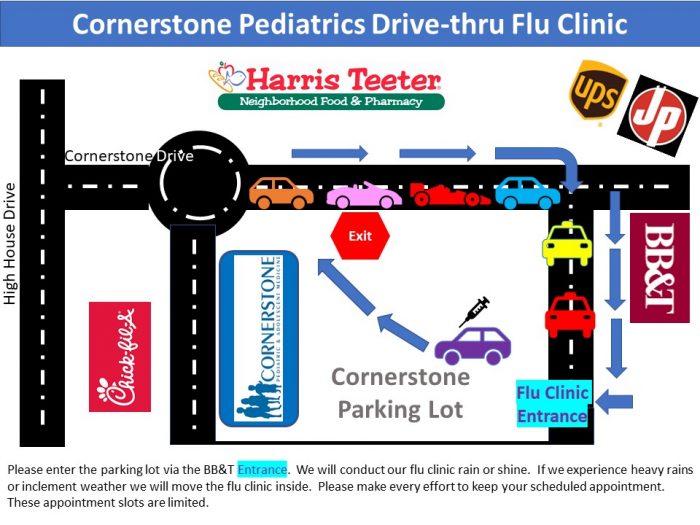 Safety First:
Everyone in the car must stay buckled in and inside the car unless instructed otherwise by a nurse.
Your car must be in PARK before the nurse can approach your car.
Having 2 caregivers in the car is very helpful, especially if your child will need to be comforted during vaccine administration. It is not safe for the driver of the vehicle to unbuckle and get out of the car to be with his/her child in the back seat.
Make sure your child is wearing shorts, a dress without tights, or a onesie so the thigh can be easily accessed without unbuckling. Teens should wear loose-fitting short sleeves.
For Flu vaccines: Please fill out and bring a vaccine consent form for each child being vaccinated.
Vaccine clinics are for established Cornerstone patients by appointment only. 919-460-0993
Our drive-thru vaccine clinics are a parent and patient favorite because they are fast, efficient, safe, and well-tolerated by kids. However, if the above procedures are not followed, we may need to reschedule your child's vaccine for another time. Thanks for your cooperation!